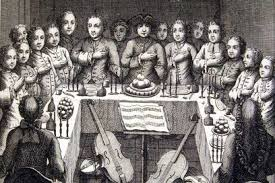 Announcing the over 300 year old "7th Annual"
Richmond District Brotherhood Feast
Thursday, November the 29th at 6:30 pm
At Nucci's Restaurant South
4842 Arthur Kill Road S.I.N.Y.
Guest Speaker ???
Price is $75 per & includes Appetizers, Choice of three Entrees, Desert, beer, wine & soda. Don't forget the commemorative glass!
Please text or call R∴W∴John White for Ticket Information – 917-584-4709.
This year's profits will be allocated to the Richmond District Brotherhood fund for the relief of our worthy brother's & their families.